denkhausbremen organizes the Bioeconomy Action Forum together with its cooperation partner BUND (Friends of the Earth, Germany). Here, the German environmental and development organizations are committed to an ecologically sustainable and socially just bioeconomy.
The age of fossil fuels is drawing to a close. The supply of other mineral resources is also finite and is becoming increasingly exhausted. Mankind will increasingly have to resort to renewable raw materials. The term bioeconomy has established itself for an economy fed by biogenic resources.
The participation of environmental and development associations in this debate is urgently required. The associations would be competent and compatible here, as they are already working on numerous individual aspects of the debate about a future bioeconomy, such as agriculture, forestry or bioenergy, as well as related problems such as conflicts of use or land grabbing.

A joint project by: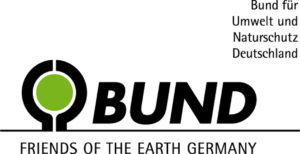 Funding note:
This project – "Civil Society Action Forum Bioeconomy" – is funded by:
The authors are responsible for the content of this publication.